Post by grahamew on Jun 16, 2018 15:12:47 GMT -5
What do we know about Baker and Johnson?
Charles S. Baker, born in New York, had a life of adventure (aboard whaling ships, on a journey to Asia and fighting in the Civil War, where he was wounded at Bull Run). According to
www.wyominggenealogy.com/uinta/further_history_of_evanston.htm
he and Eli Johnson/Johnston established the photographic car on the Union Pacific where they took many photos in the American west. In 1878, he opened a studio in Evanston, Wyoming where, in partnership with Johnson, he took many photos of Arapaho and Shoshone life. In 1892, he opened another studio in Lander, Wyoming. There is also a series of photographs taken in the southwest of Apaches to their names, although some that turn up on auction sites seem to be by oter photographers and were, presumably, merely marketed by Baker and Johnston. If, when and where they took their own Apache photos, I'm not sure about the time-frame, unless they realised the Apaches were a hot news subject and travelled south only to return later.
Dates for Baker and Johnston photos of Arapaho and Shoshone people are often all over the place, the one I've seen used frequently is 1885, perhaps only because it's a ballpark guess.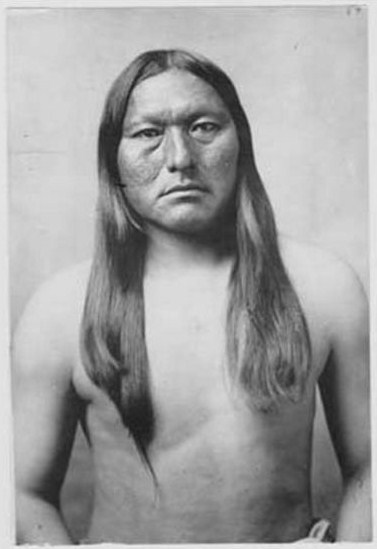 54. Bill Friday, Arapaho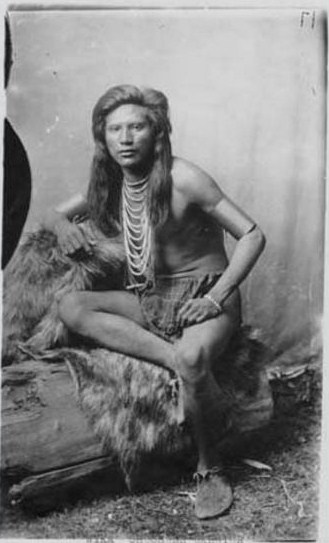 17. Wyka, Shoshone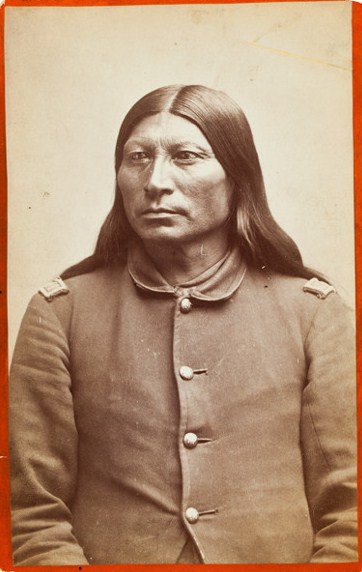 39. Sharp Nose, Arapaho
White Brave, Shoshone. Is this 25. Kwisikent?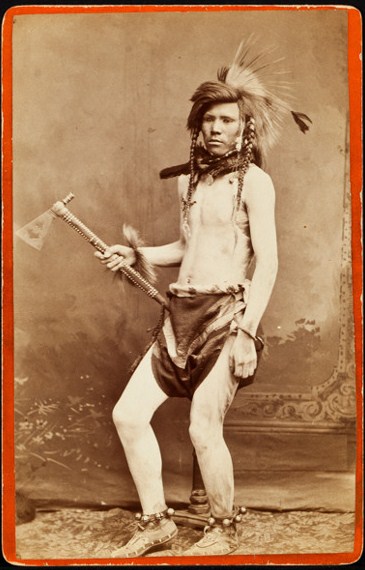 14. Naroce - Shoshone Warior with Tomahawk? Leaping Panther?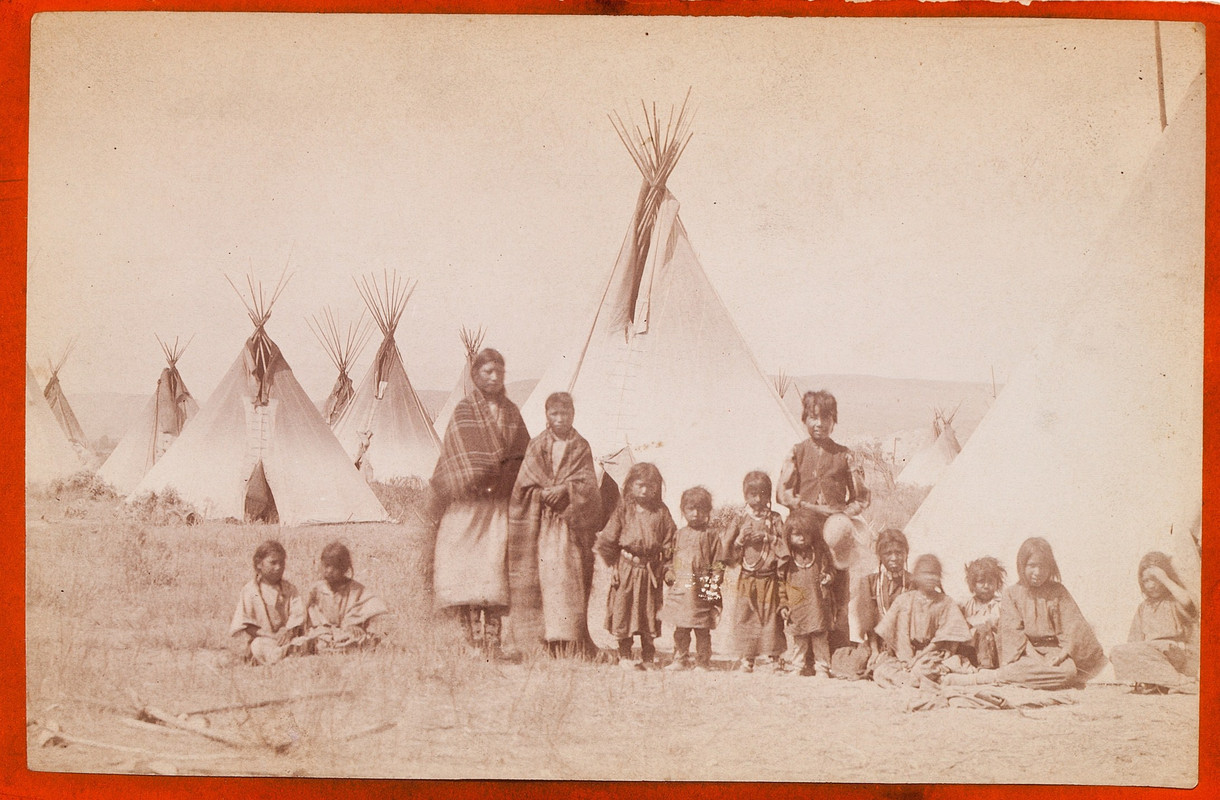 51. Arapaho camp?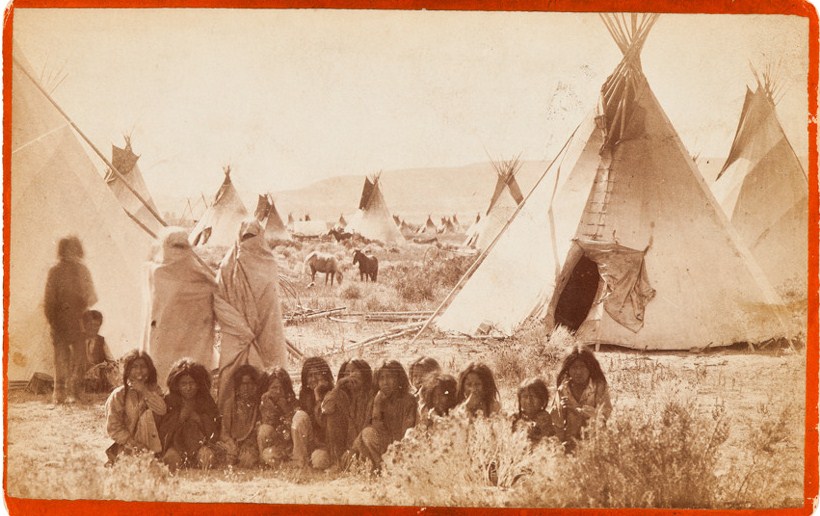 51. Arapaho camp?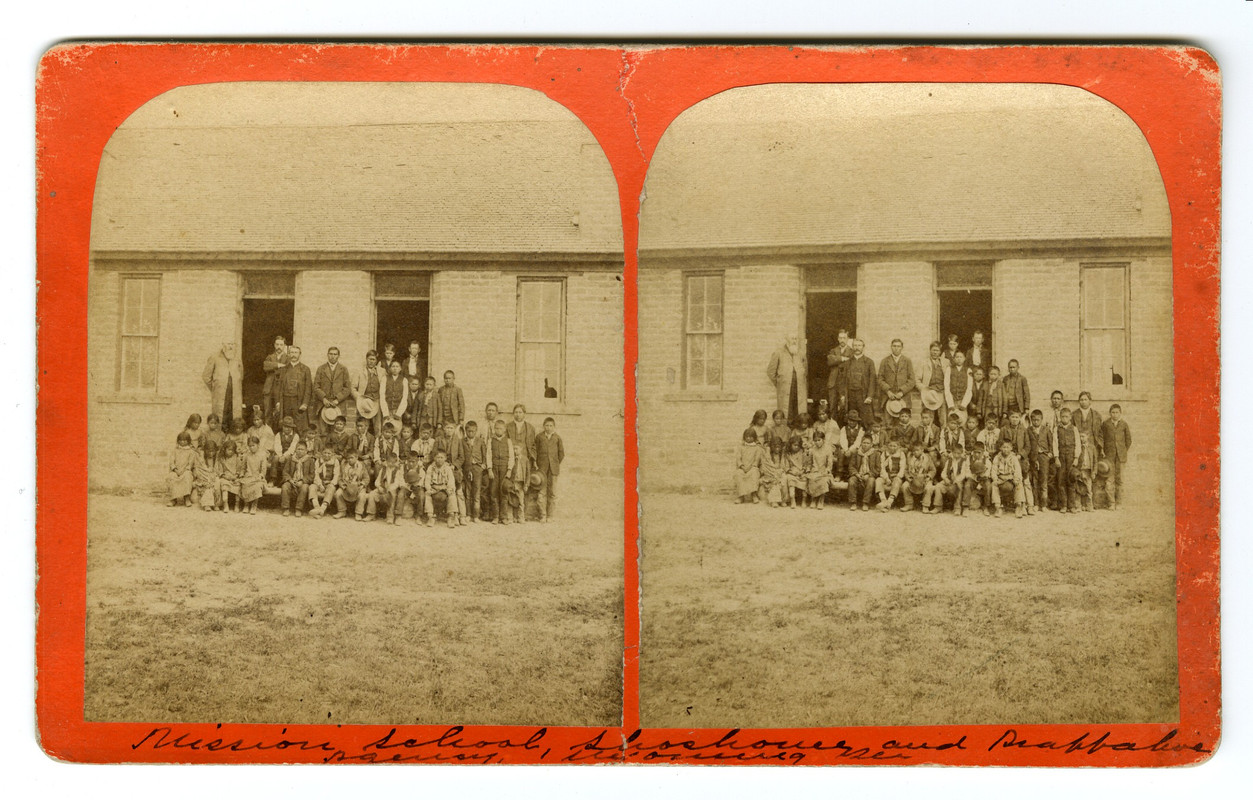 40. Indian school children? Mission school for Arapaho and Shoshone children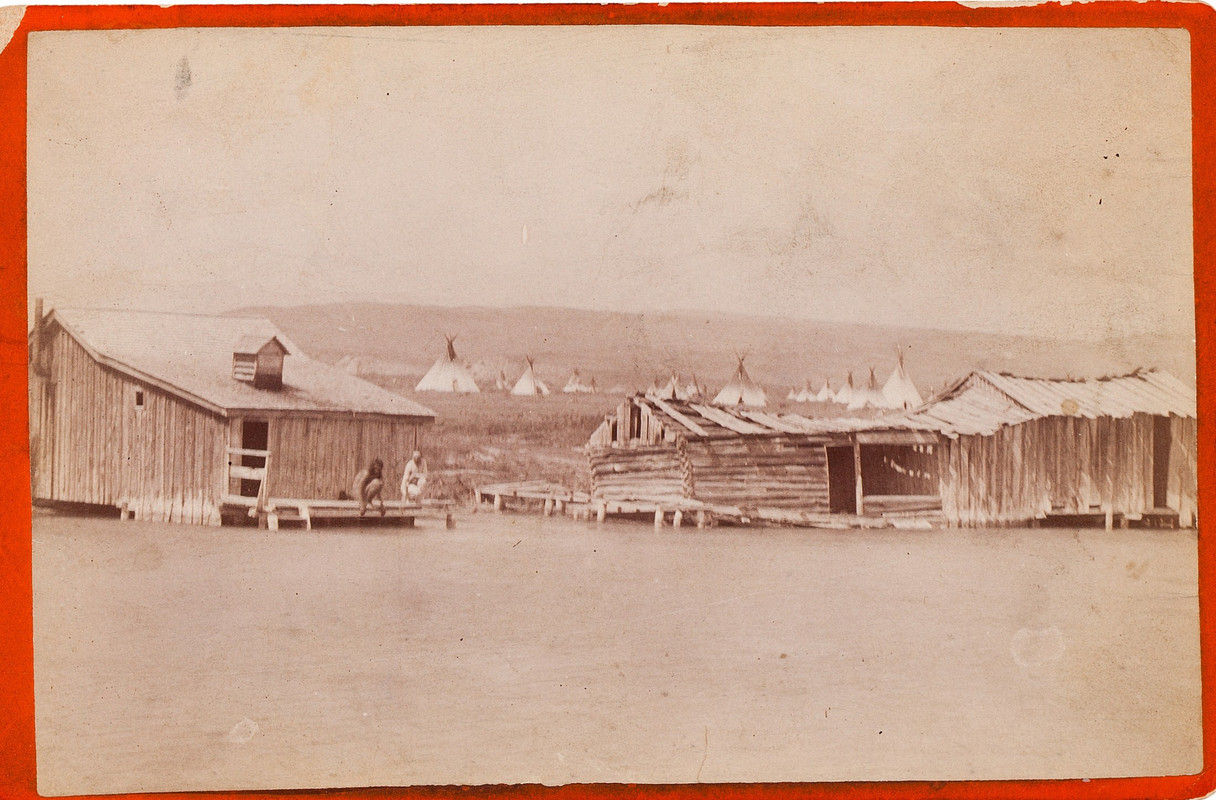 Arapaho agency?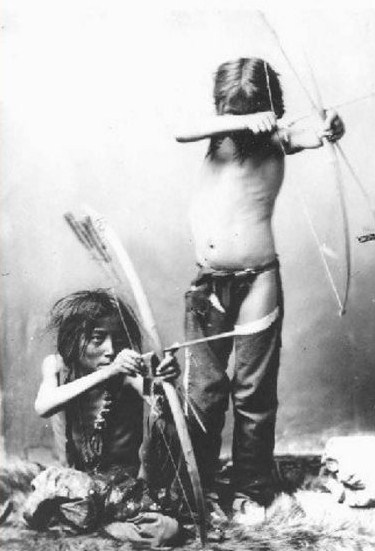 53. Sharp Nose's boys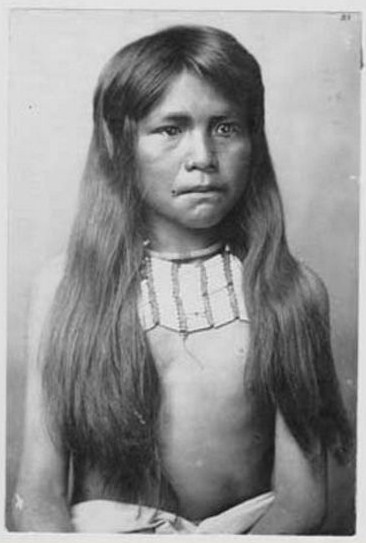 21. Grandson of Chief Washakie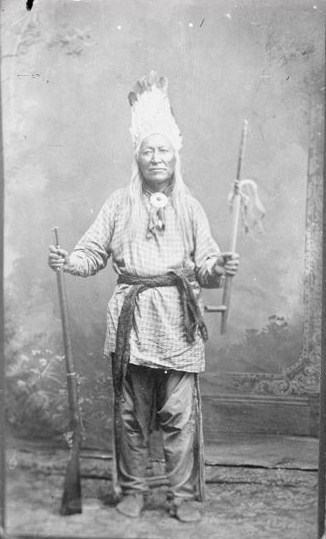 2. Washakie standing
41. Painting Horse, sister etc = Grey Eyes (?) Painting Horse's sister and Painting Horse, Arapaho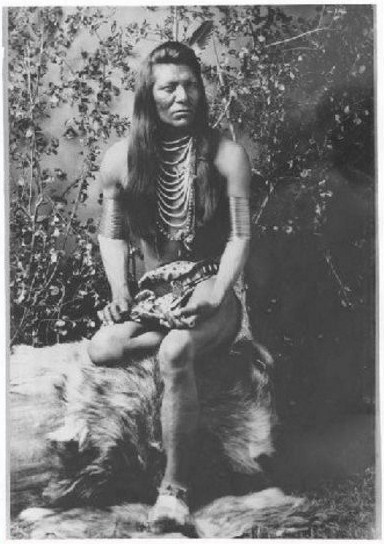 24. Windeah, Shoshone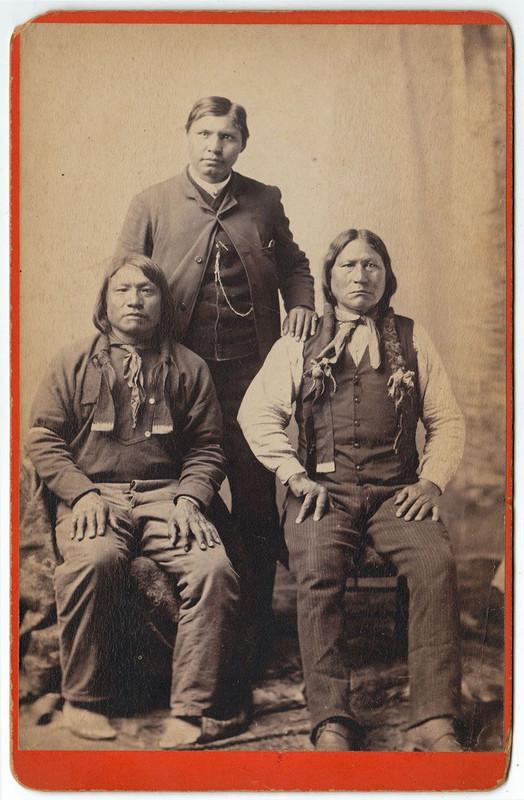 38. Painting Horse, Coolidge (named after Charles A. Coolidge, a captain at Fort Russell) and Black Coal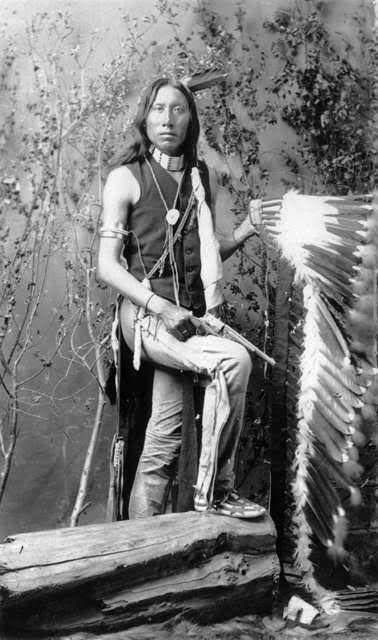 Grey Eyes, Arapaho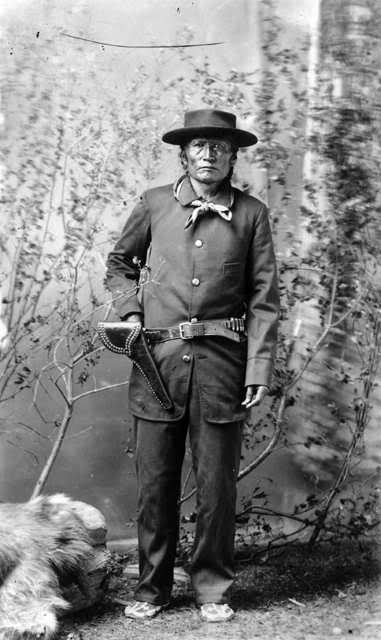 44. Six Feathers, Arapaho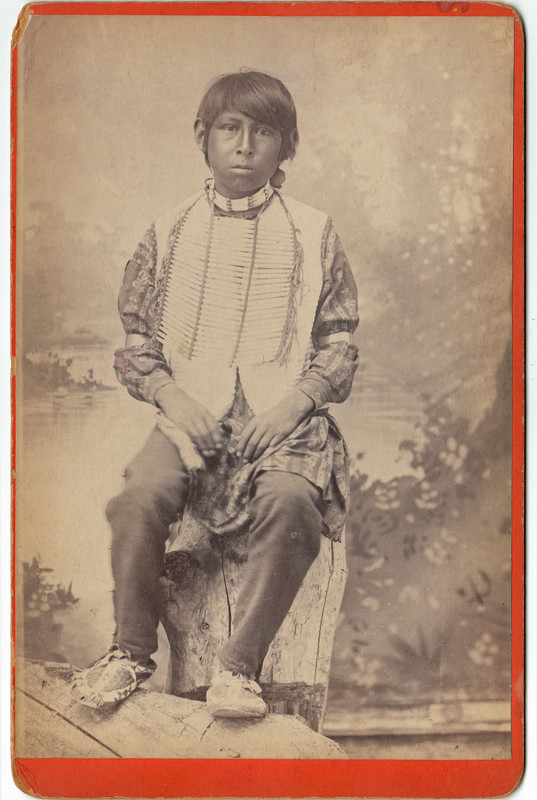 Arapaho boy??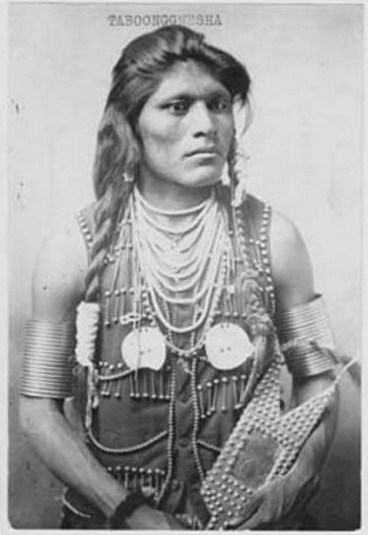 20. Taboonggwesha (Rabbit Tail), Shoshone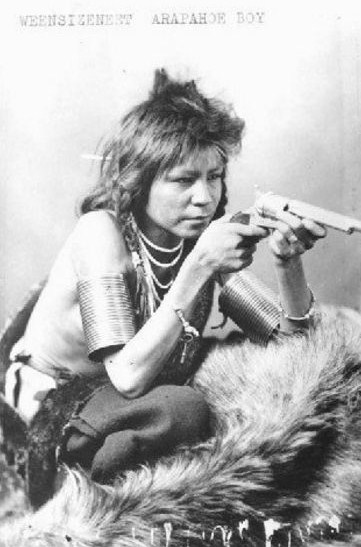 55. Weesizeeneet, Arapaho - but surely a Shoshone, from what he's wearing and his hairstyle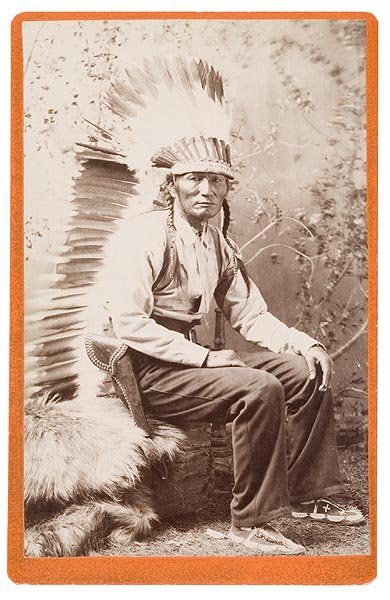 44. Six Feathers - see above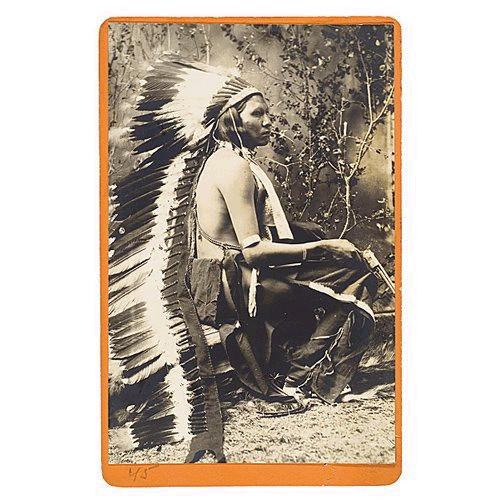 45. Young Calf
Wind River schoolchildren - 40. Indian schoolchildren???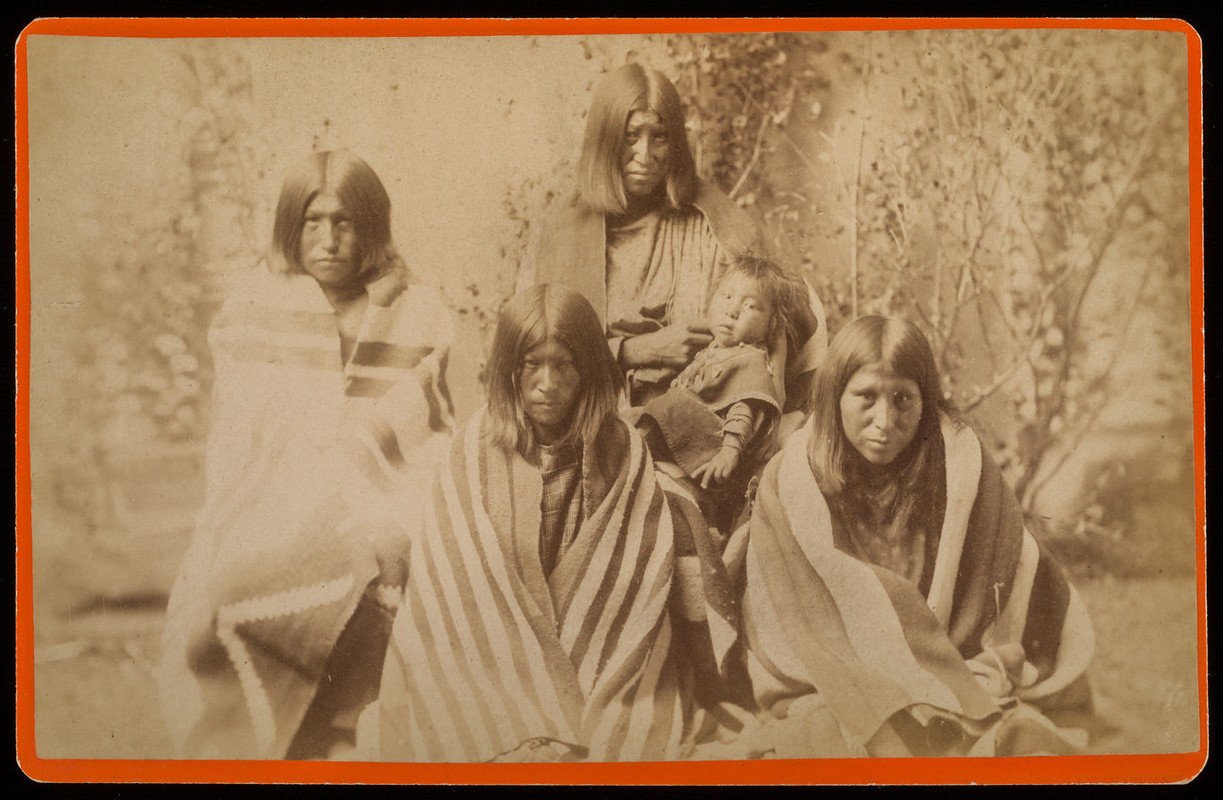 Arapaho (?) women???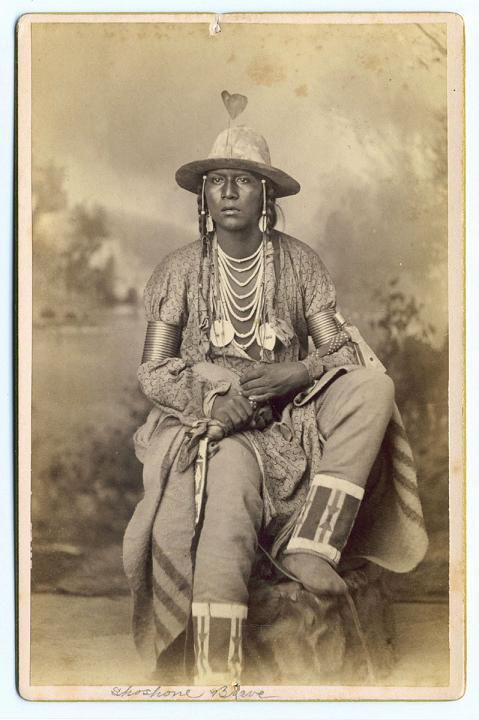 Shoshone warrior - 25. Kwisikent???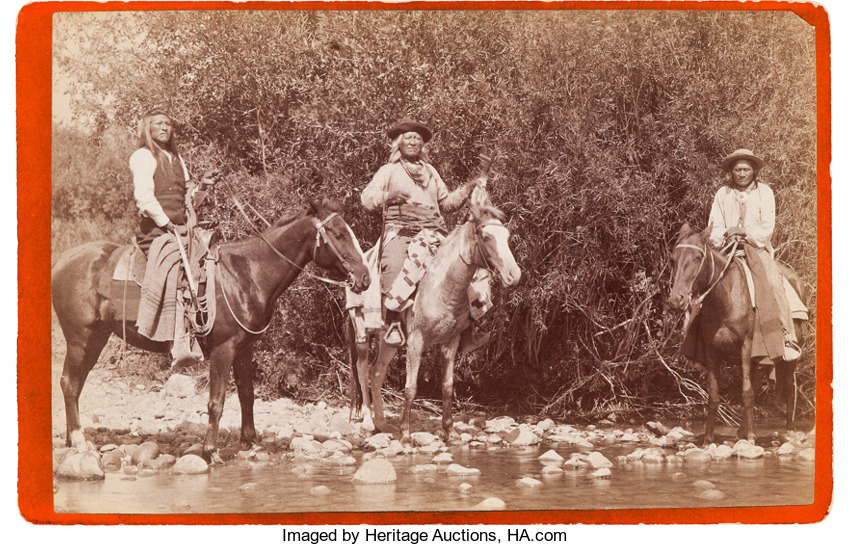 Otah (Oiti?) Washakie and Pappagoit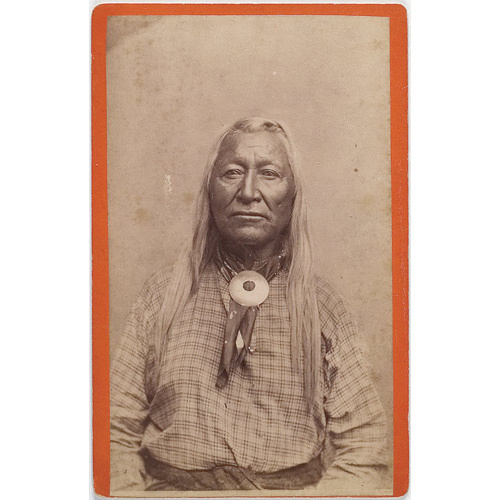 1. Washakie sitting?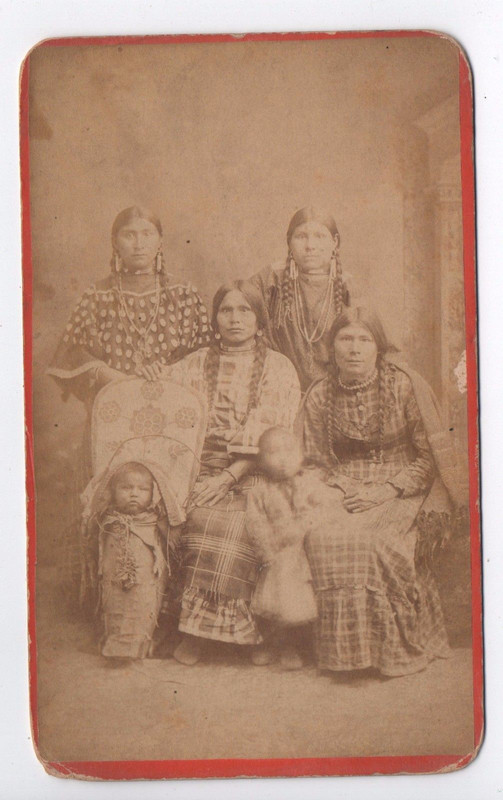 11. Group of Shoshone women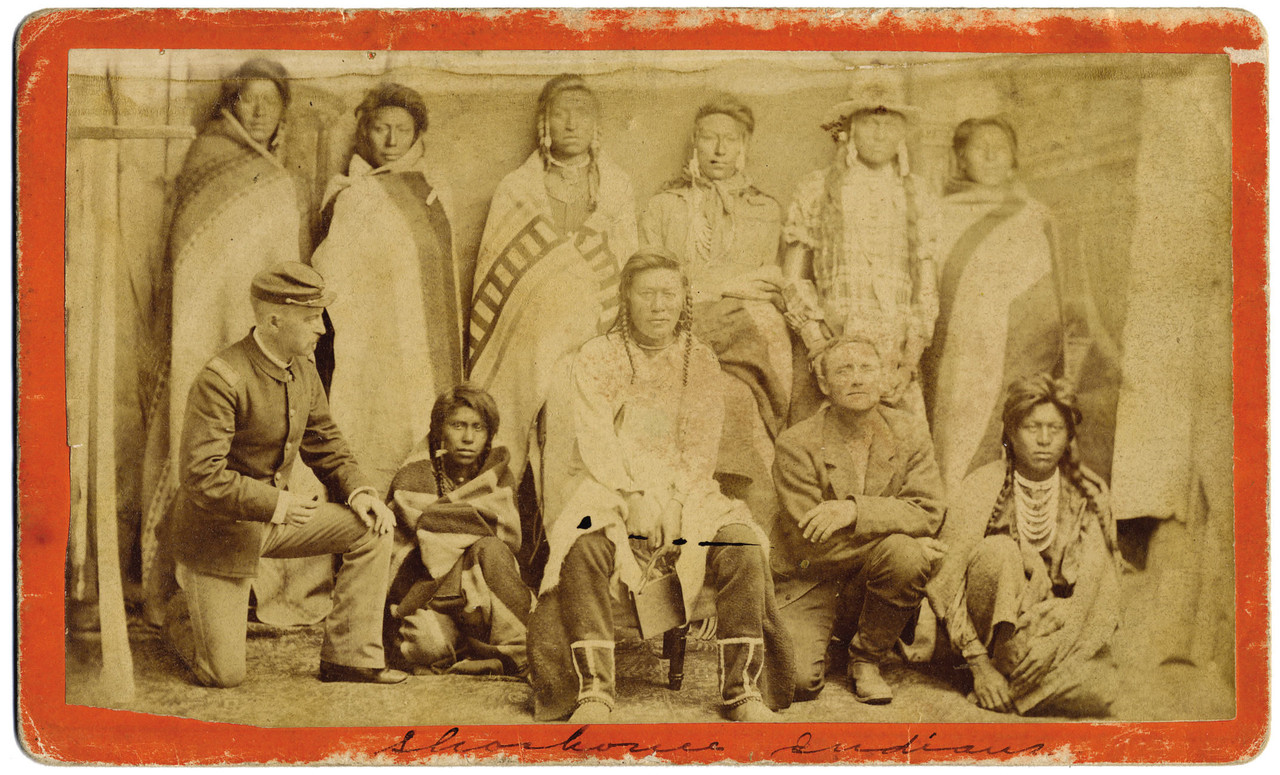 15. Shoshone warriors? I've also seen this labelled second chief of the Shoshones so it could be 7. Oiti, second chief of Shoshones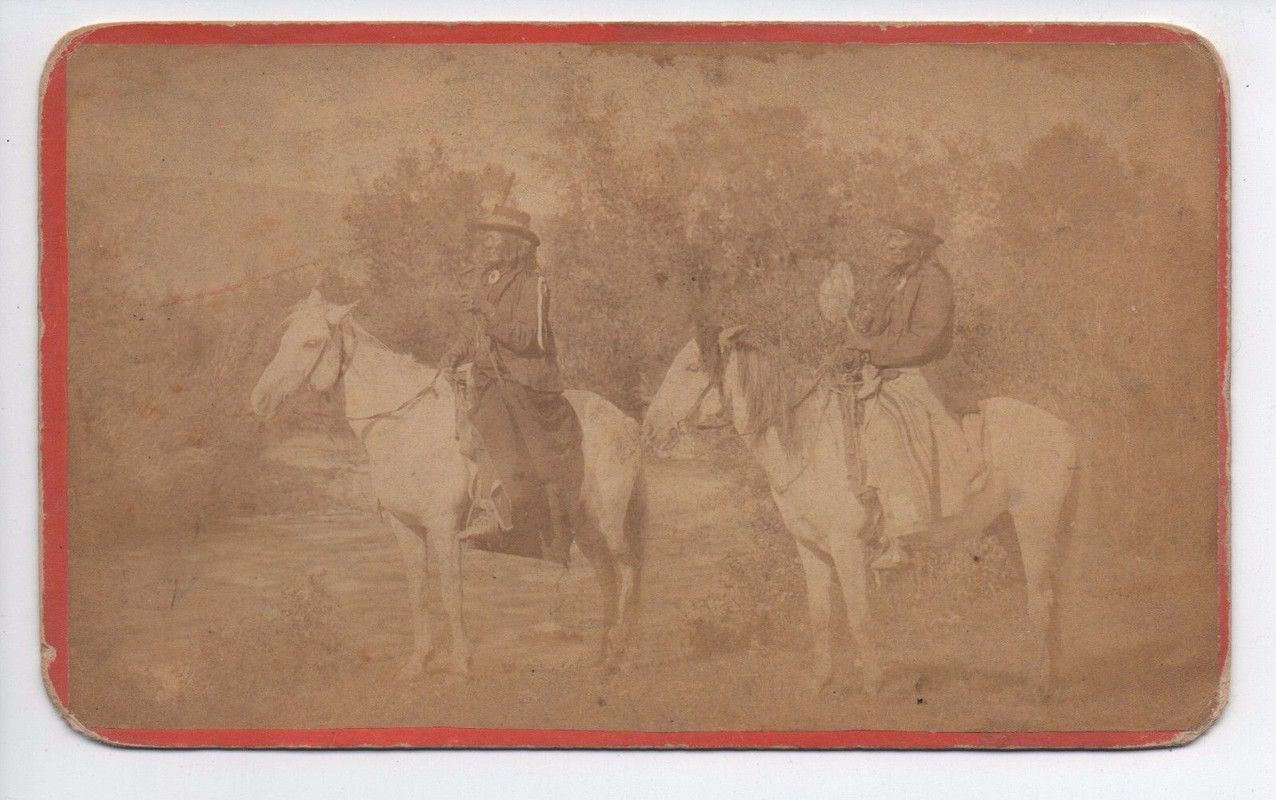 8. Oiti and Pappagoit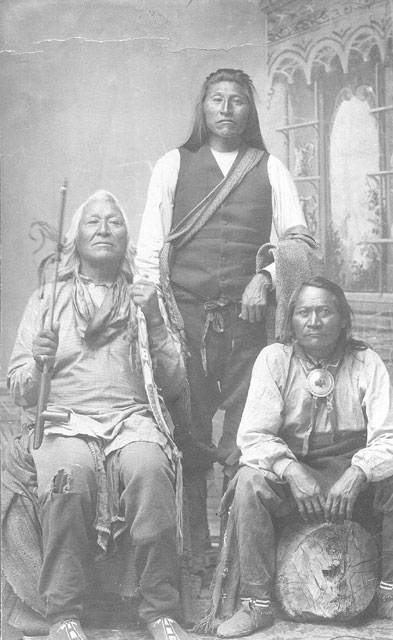 Washakie, Tiger and Oiti (Outah)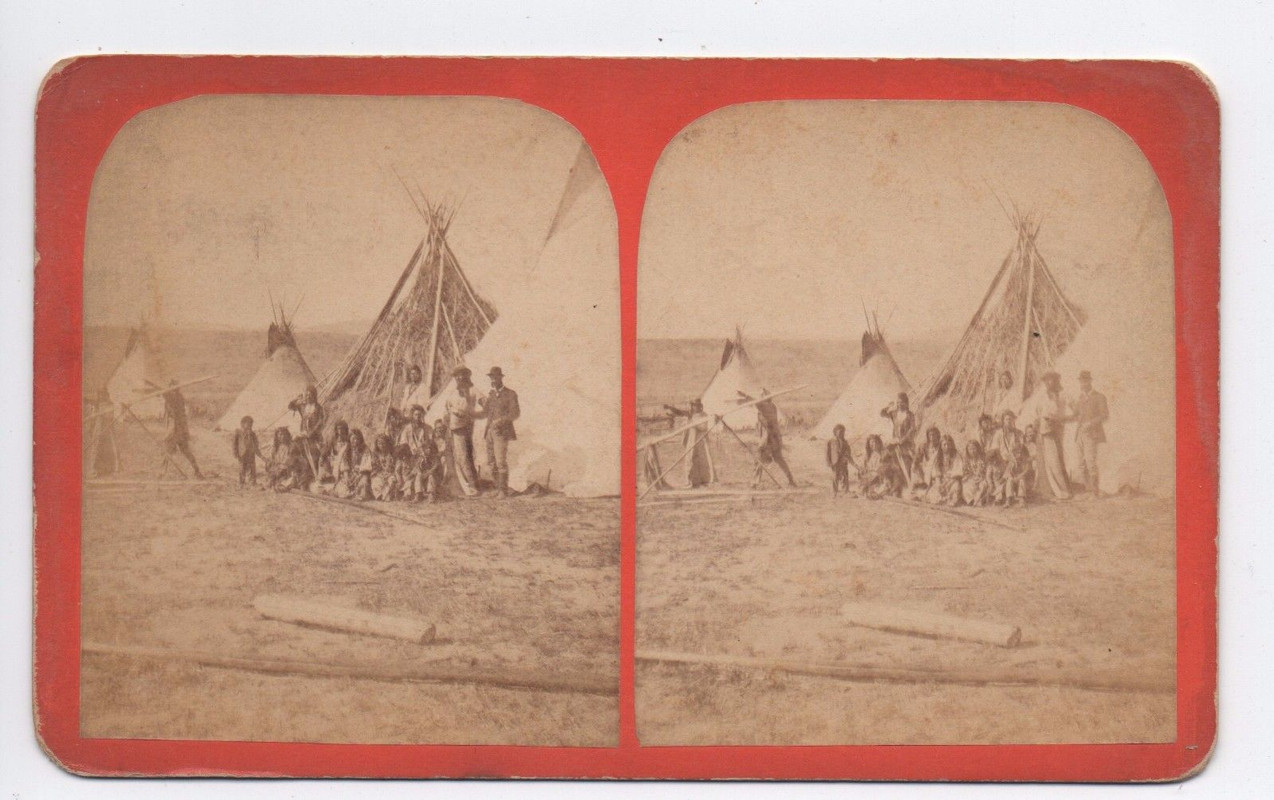 6. Washakie and tipis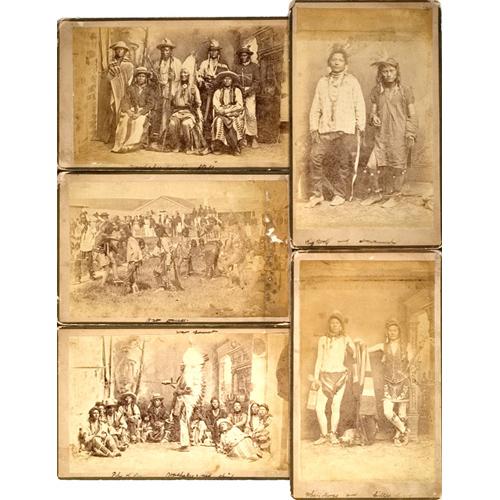 Assuming they are ALL Baker and Johnston, the top right one isn't one of the numbered photos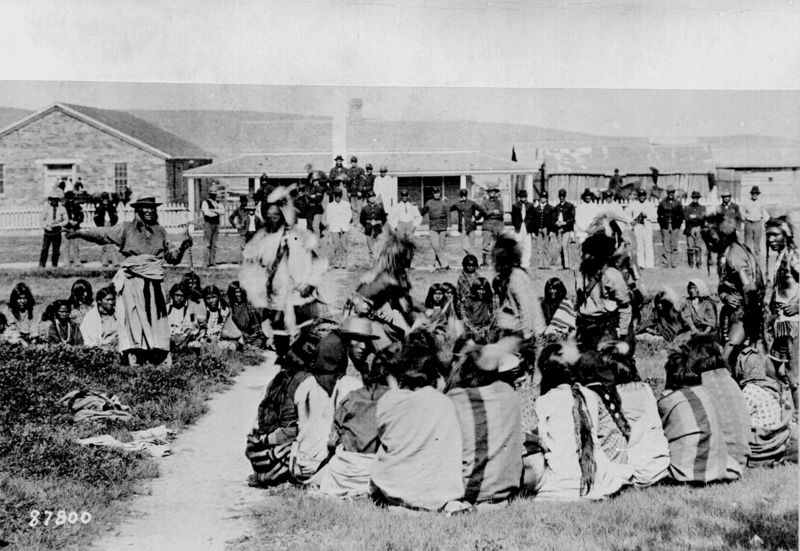 Washakie leading a dance at Fort Hall - supposedly 1892 - 18. Shoshone war dance?