Post by grahamew on Mar 26, 2020 9:25:21 GMT -5
There's a great album of Comanche and Kiowa photos on Cowan's, the work of George W. Bretz, the same man who photographed Geronimo at Fort Sill.
There are too many to post here, so this is a selection and to see the rest go to
www.cowanauctions.com/lot/george-w-bretz-remarkable-photograph-album-of-kiowa-and-comanche-indians-incl-portraiture-and-parade-scenes-168717
NB there is also a collection of Irwin and Mankins photos taken around Fort Sill and Anadarko:
amertribes.proboards.com/thread/3138/irwin-mankins-photos-anadarko-fort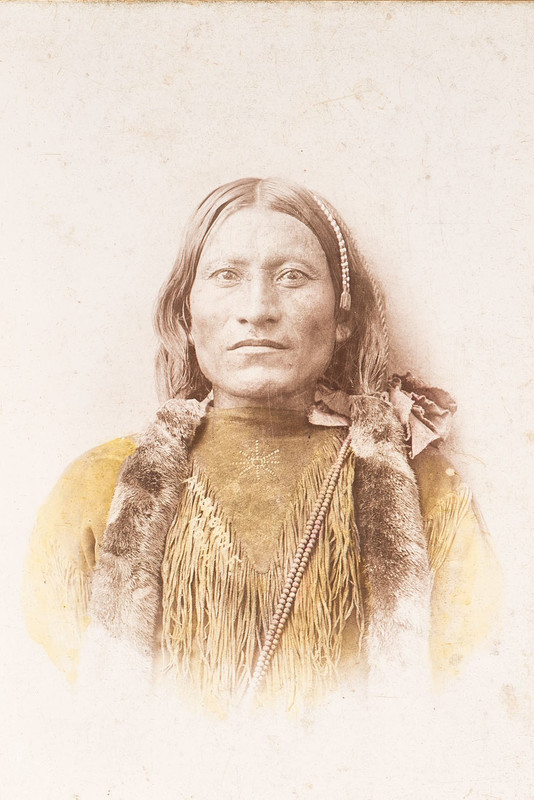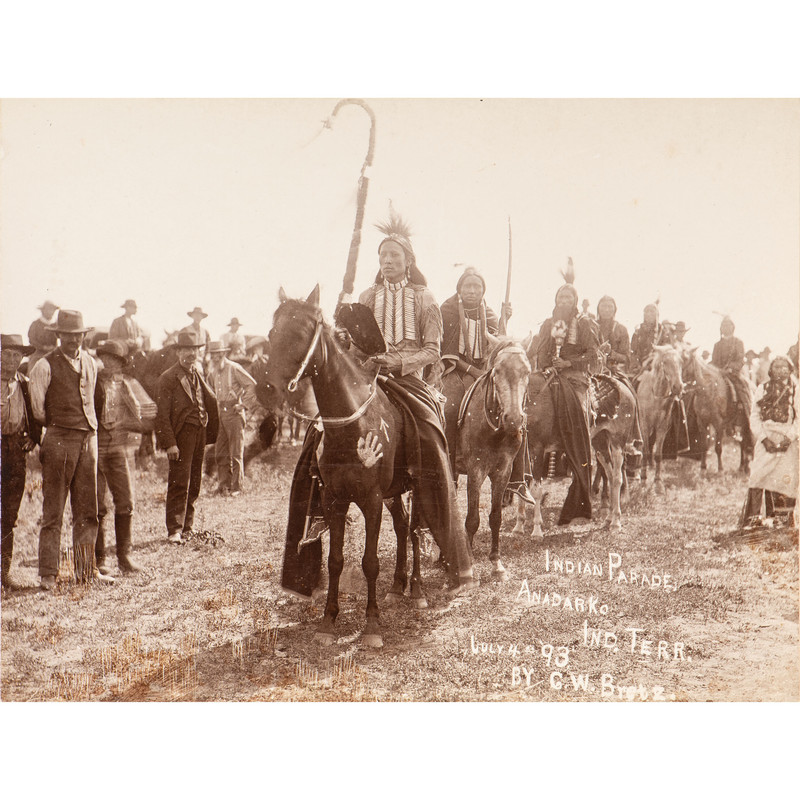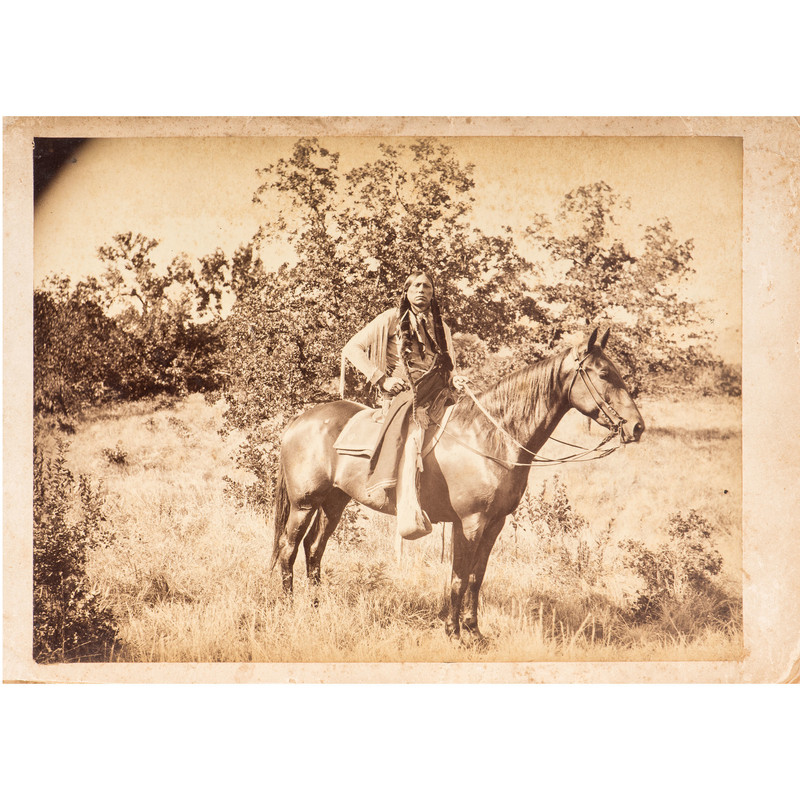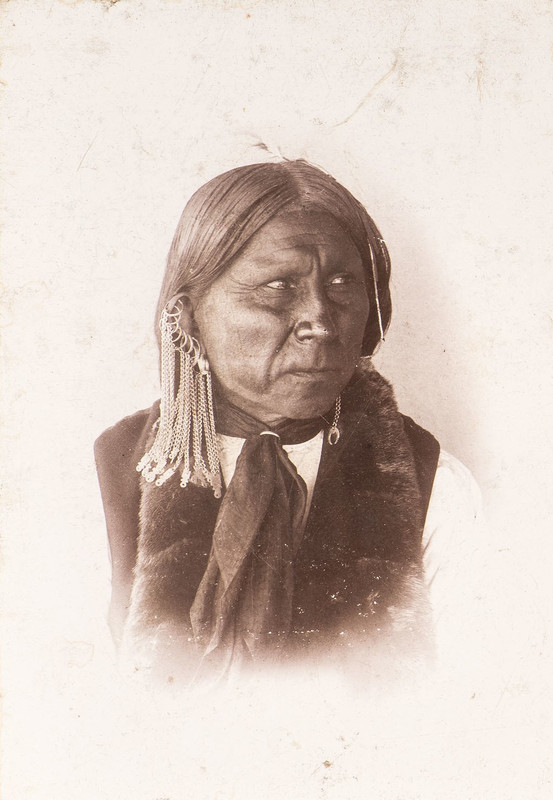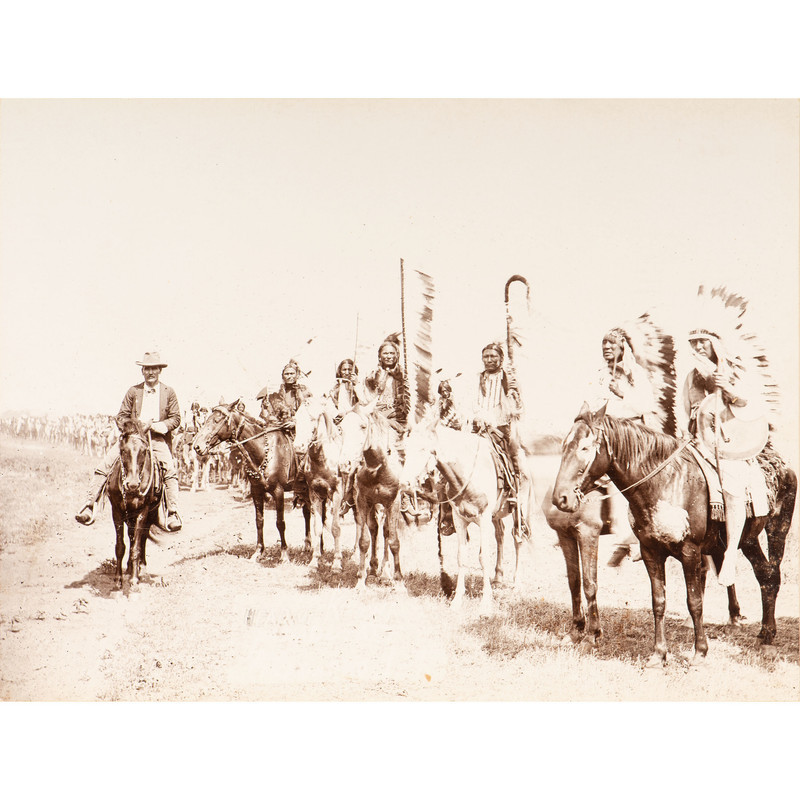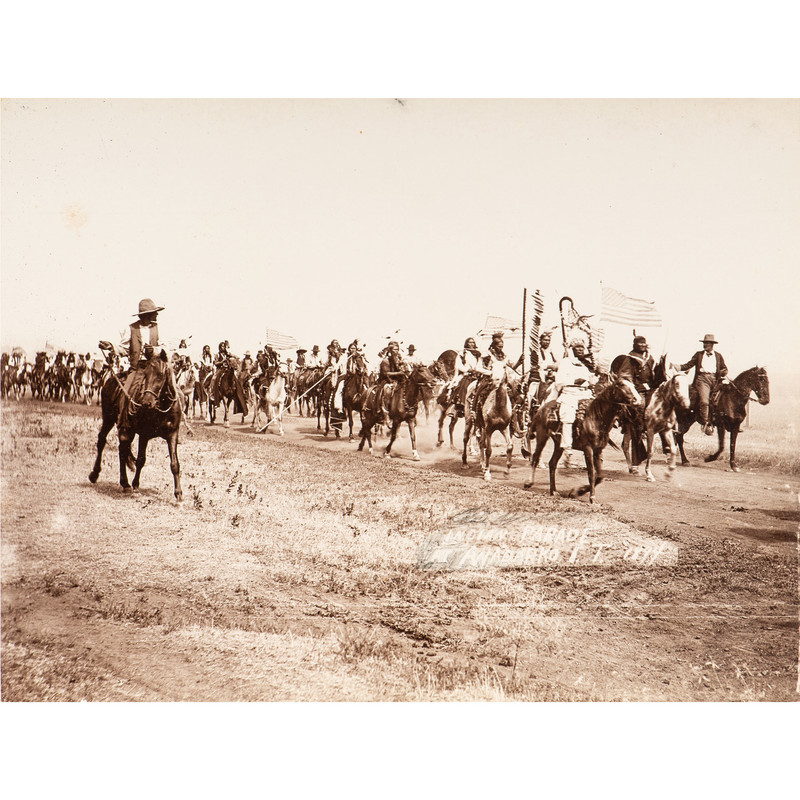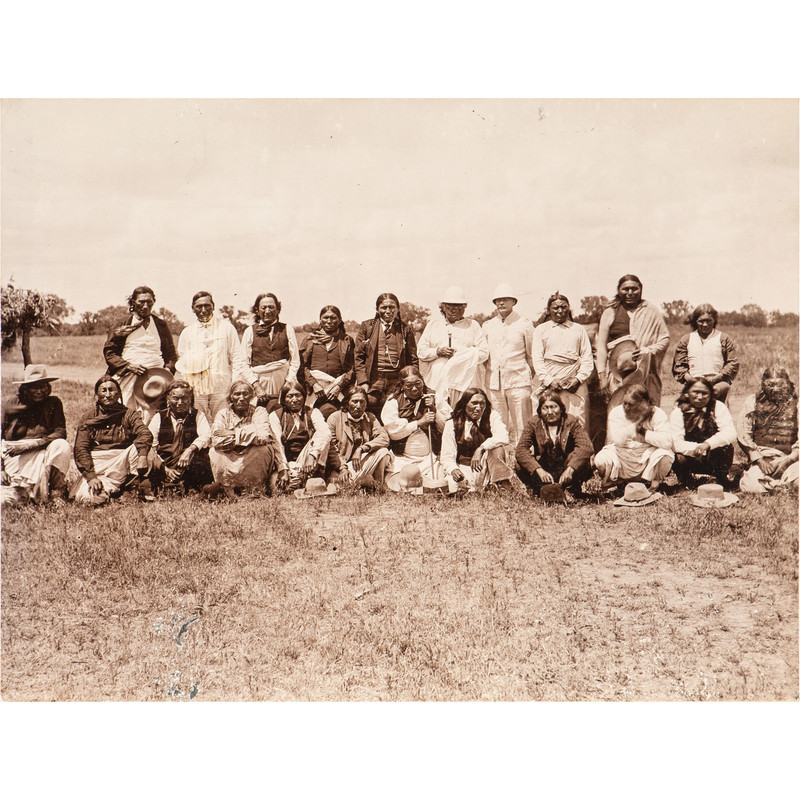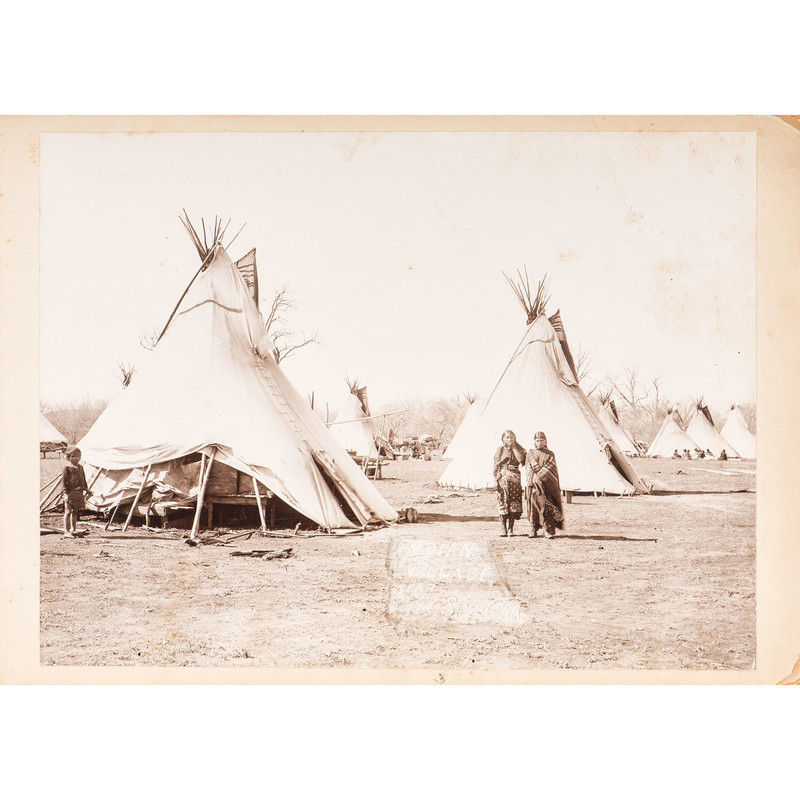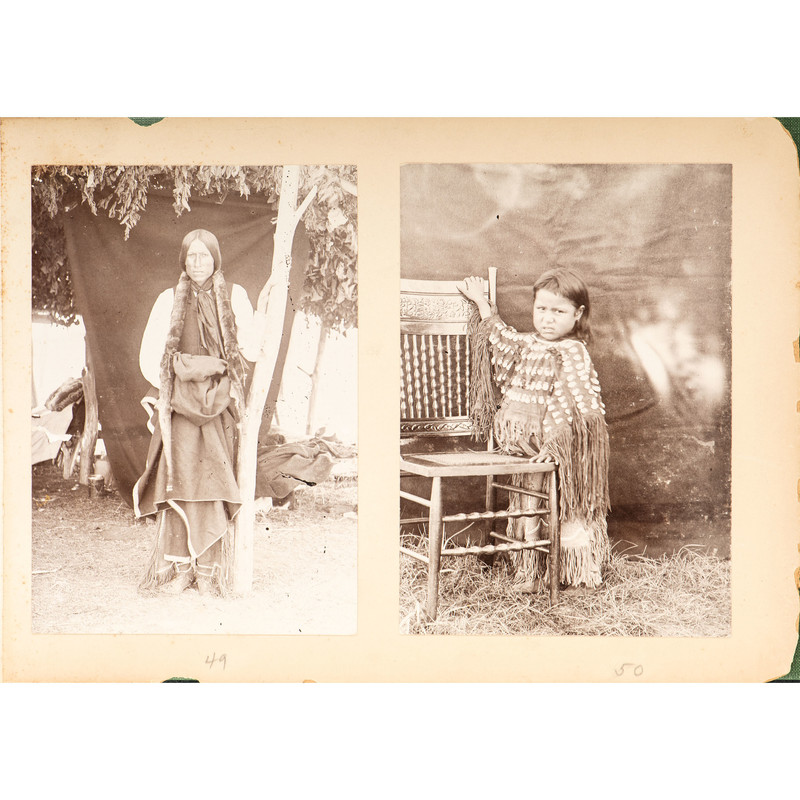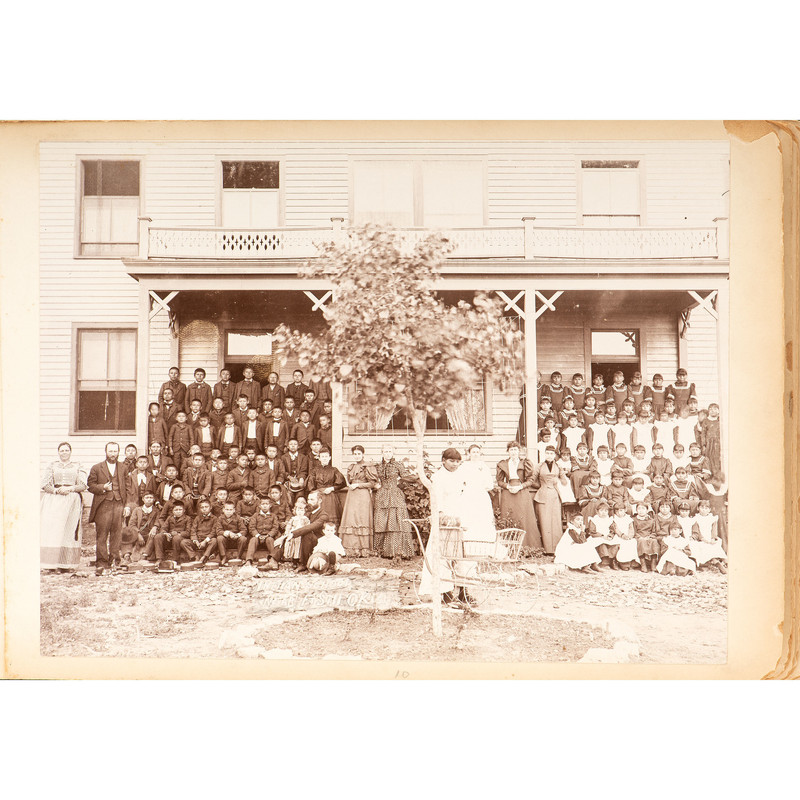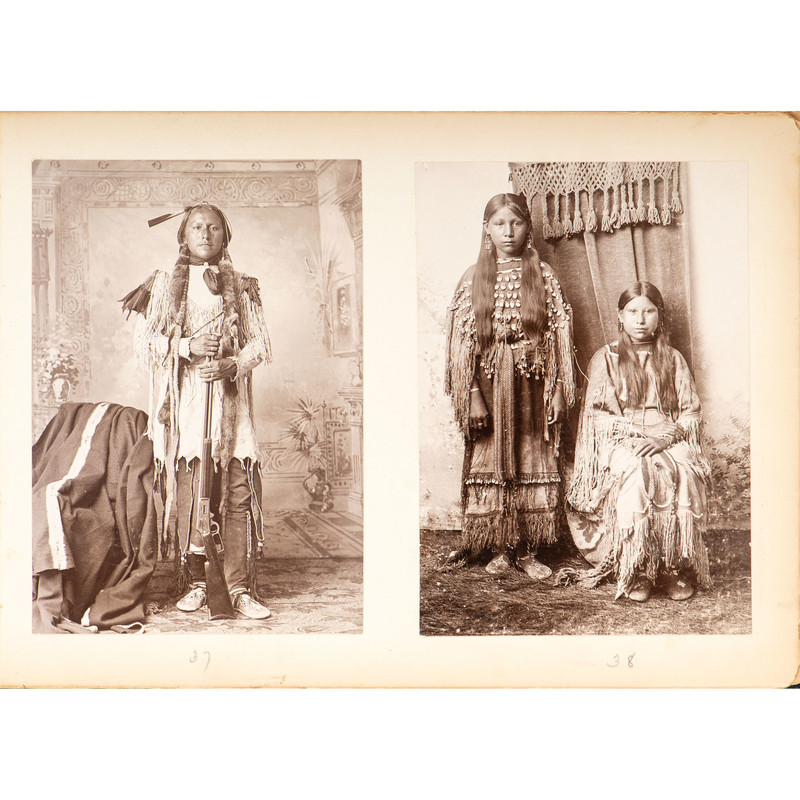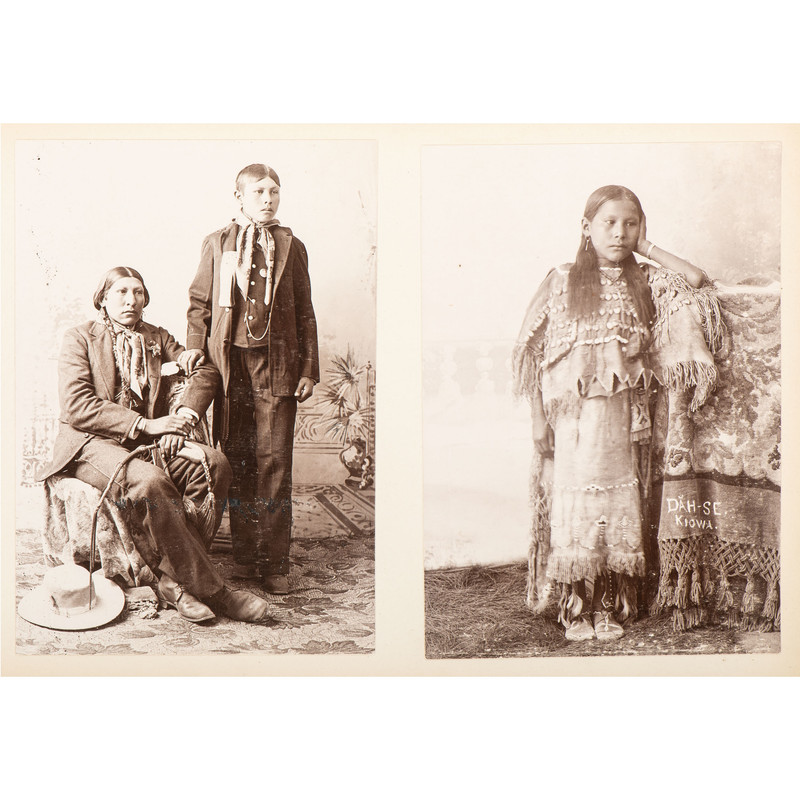 From Cowan's:
"Oblong album with Moroccan leather boards, 11.75 x 7.25 in., containing 51 silver gelatin photographs mounted on 9.75 x 6.75 in. cardstock album pages, including 40 images that measure 3.75 x 5.5 in. (mounted recto, 2 per page), and 11 that measure 8.25 x 6 in. Some of the photographs are captioned in the negative. Although only one image is credited to G.W. Bretz in the negative, it is believed that all photographs were produced by Bretz, who operated out of Fort Sill, Oklahoma Territory. Ca 1890s.
A number is written on the mount below most of the images, which corresponds with a partial manuscript key that accompanies the album and identifies many of the subjects and scenes. Comanche Chief Quanah Parker is the only subject not referenced in the key, and he is shown mounted on horseback. Members of the Kiowa and Comanche tribes are featured in the album, and include:
Comanches Nap-a-wat and Da-bo; Kiowa Ah-ba-goodle (2); an unknown Kiowa soldier dressed in uniform posed with his family; intimately posed portrait of two Comanche men; two Comanche school boys; charming portrait of a Kiowa girl smiling for the camera; a Kiowa man in war bonnet; a Kiowa Mexican girl identified as "Mabonia"; and several other men, women, and children, many posed in a studio setting, wearing native dress.
The album also contains a number of parade and camp scenes, most notably:
Indian Village near Fort Sill, Oklahoma; 4 views of Indian Parades led by the Kiowa and Comanche, held at Anadarko in 1893-1894, including a July 4th celebration; group portrait of Chiefs and Headmen posed together with Captain H.L. Scott; portrait of students posed together outside the Fort Sill Indian School; hectic image titled "Holiday Scene," in which Indians wrapped in blankets can be seen near the top of the frame, while a mix of Indian and white men on horseback are shown in the foreground; and an image of a "Hunting Party" comprised of six soldiers seated with their rifles, with their game hanging from tree branches behind them. An outdoor view entitled "End of the Chase," shows the photographer George W. Bretz, with rifle in hand, looking at the deer he presumably just shot.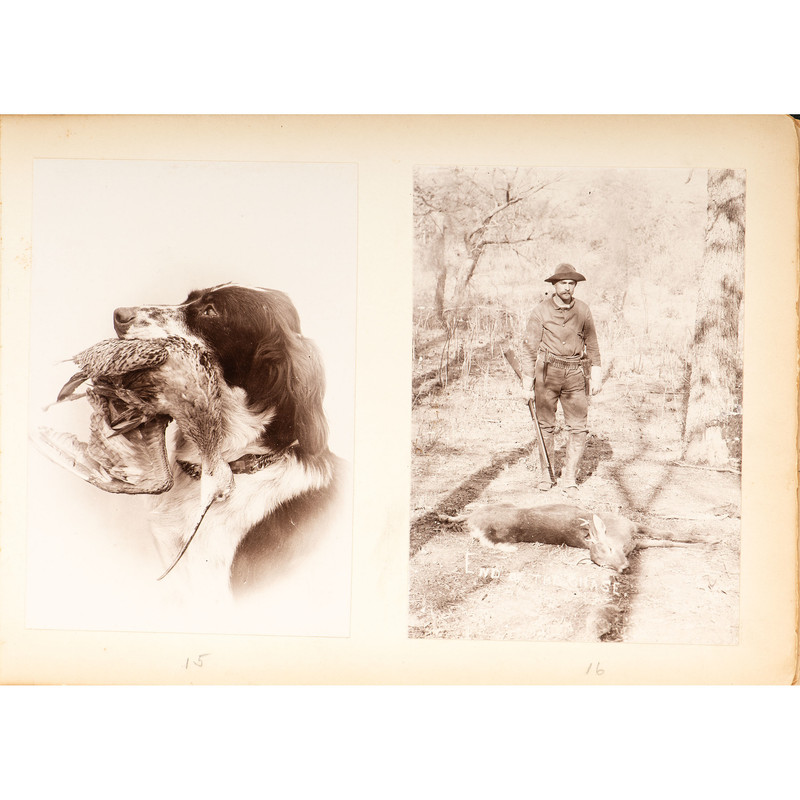 Little is known about Bretz apart from his photographs of American Indians at Fort Sill in Oklahoma Territory, taken during the last quarter of the nineteenth century. Among his most notable photographs are those of Apache prisoners of war being held at Fort Sill, including Geronimo, in 1894."
Provenance:American Indian Photography Collection of John W. Painter (1929-2008)
I've changed the text slightly because the original on Cowan's site used the word, "buck," in place of young men on three or four occasions. I'd like to think it's quoting the original description from the 19th century because I thought we'd moved on a little...